The trust has three clear layers of Governance:
The legal accountable body for Nova Education Trust is the board of trustees. They are responsible to the Secretary of State for Education for the effectiveness of each of the trust schools. Trustees have established one local governing board for each school, with a key role to provide local input into school plans, budgets, community and stakeholder engagement and to review alignment with Nova strategy, approach, ethos and vision. This approach enables schools to still belong to their communities and for governors to be significant and valued partners in the life of their school.
All those involved in the three layers of governance are provided with regular access to continual professional development through our membership of The Key for Governors, The National Governance Association and Trust Governance Professionals.
Trustees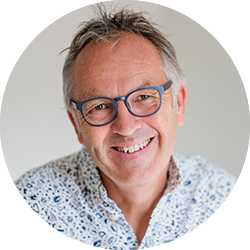 Richard Flewitt
Chair
A graduate of Creative Arts, Richard enjoyed a 20-year career in television production with a focus on current affairs. As a mature student, Richard undertook a Masters in Investigative Journalism which ultimately lead him to set up his own Marketing and Communications business with clients spanning the corporate world, public and third sector including the National College for School Leadership.
Richard has been involved in school governance for over 20 years, taking responsibility for safeguarding at both primary and secondary levels and supporting the Nova Trust as a director from the its inception. As a MAT trustee, he brings a wealth of experience from his time as school governor, his work in communications and brand identity and latterly his role as business leadership facilitator and mentor.
Richard's primary focus is now on strategic leadership and helping to establish organisational culture and change that is fit for purpose in the 21st Century.
Richard is currently Chair of Trustees.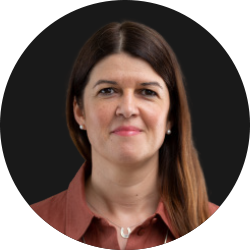 Lucy Burrow
With a career background rooted in senior leadership roles in technology and digital, as well as across shared/ corporate service functions in various sectors including construction, manufacturing and engineering, consumer goods, higher education, research, health and financial services Lucy brings extensive experience and expertise. Lucy has also worked through acquisitions, divestitures and mergers as well as start-ups with various assignments being based overseas.
Lucy is people centric, focused on enabling people to be their best and combines excellent relationship and management skills with proven ability in managing and communicating large programmes and budgets. Prior to becoming a trustee Lucy was previously an active school governor for many years and the specific skills she brings to the NET Board include: change management, compliance, corporate governance, leadership, entrepreneurial and business management, technology, organisational development, programme and project management, risk management, stakeholder engagement, strategic leadership, succession planning and transformation management.
Lucy is currently the Chair of Remuneration Committee.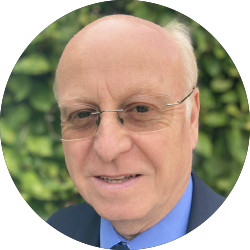 Steve Crawford
Prior to retirement, Steve worked in the food industry for his entire career after graduating from the University of Sheffield with a Biochemistry degree.
Steve held various technical, operations and commercial roles before becoming Managing Director of one of the manufacturing divisions while also guiding his organisations personnel and health and safety strategies.
After retirement, Steve continued to provide development and consultancy support for an independent, privately owned project management company.
Prior to becoming a trustee Steve was, for many years, Chair of Governors at one of the trust's primary schools.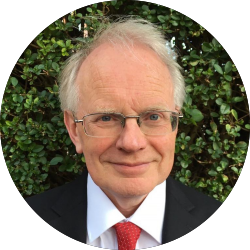 Robert Dowling
Robert's career was mostly spent in higher education administration after spells in the Civil Service and teaching. After four years at the University of Bradford, Robert spent nearly 25 years at the University of Nottingham; rising to the post of Academic Secretary. After retiring from Nottingham in 2019, Robert has retained some involvement in the sector, including being the current Chief External Examiner for the University of Worcester.
Robert brings the following skills and experience to the Board: Educational Performance Monitoring and Enhancement; Quality Assurance; Student Complaints and Appeals; Educational Strategy and Planning; Regulatory Compliance; Organisational and Information Governance; National Policy Development.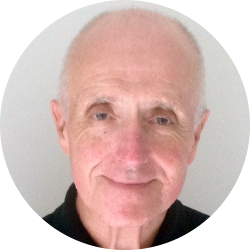 Tony Glover
Tony, now a retired National Leader of Education and Head Teacher, graduated from the University of Manchester and subsequently achieved a PGCE from the University of Leeds and MA from the University of Kent. After working in schools in Liverpool and in Bexley London Borough, in January 2000 Tony was appointed as Head Teacher of The Becket School in Nottingham and led the school to its highest Ofsted rating of 'Outstanding'. He worked with Browne Jacobson lawyers and the DfE to develop the Multiple Academy Trust model and, under his leadership, The Becket School with its feeder primaries formed the first Catholic MAT in the country.
Tony has continued to be involved in a variety of educational projects, particularly with regard to school improvement and academy conversion. He has worked as an Educational Consultant with Browne Jacobson, in conjunction with the DfE, and he has also been an external education consultant, especially with the Diocese of Nottingham. He has also regularly presented to international educators in Ontario, Canada, and he has had papers published on approaches to learning, on school collaboration and on the connections between creativity, wellbeing and learning.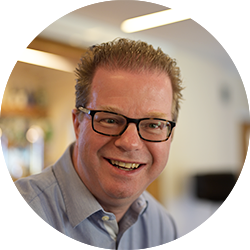 Stuart Howells
Prior to retirement, Stuart had a wide-ranging 35 year career in banking, ultimately specialising in heading Risk Management, Audit and Assurance function within NatWest, RBS, Coutts and Lombard. In addition, he was an Executive Leadership Coach developing appropriate culture across Senior Managers and Executives. He prides himself in having led highly successful diverse teams right across the UK. Stuart qualified as an Associate of the Chartered Institute of Bankers and also as a Chartered Banker.
Stuart has been heavily involved in national charities as a trustee and Vice-Chair of the UK Scouts and also as a trustee of the Royal Society for the Protection of Cruelty to Animals (RSPCA). In addition to his professional background, he has become an expert in charity governance. Through his work with the Scouts, where he is also Chair of the Nottinghamshire Scouts, Stuart has a huge interest in the education of young people, both formal and non-formal. He is a champion for the of the voice of young people.
Stuart has spent most of his life in South Nottinghamshire where he currently resides. He can be frequently found volunteering at the local RSPCA animal shelter. Stuart totally disagrees with W C Fields, who coined the phrase "never work with children or animals"!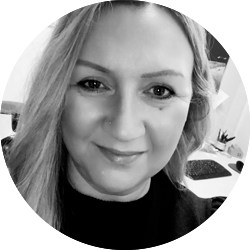 Joanne Jepson
Joanne has extensive experience of leadership roles within the charity sector, passionate about the wellbeing of children and young people, advocating for equitable opportunities for those who are from less privileged backgrounds or experiencing disadvantage.
Joanne's current role is as Chief Executive for Nottingham based charity Base 51, leading a team of mental health and youth work practitioners, she recently launched a Training Academy for the charity, which provides accredited training for professionals in the fields of Counselling, and Youth Work. Prior to this position was Deputy to the previous CEO; this follows numerous roles in financial and fundraising within the charity sector.
She represents the Voluntary Sector at a senior Management level on the City Councils BMG (Safeguarding) and chairs the Designated Safeguarding Leads Network for the Voluntary Sector in Nottingham City. She is also a member of the Children and Young People's Mental Health Executive for Notts.
Joanne's early years were spent in South Nottinghamshire before her family relocated to Derbyshire in her mid-teens; initially training as a Sports and Development Coach, she worked for Rank Education where she supported children from inner Cities across the UK with personal development programmes. Following some time out to raise her own children Joanne then gained a BA in Management and Enterprise, which she studied with Leeds Metropolitan University. She is a 'Clore Social Leadership' fellow, having completed the Clore Youth Leaders programme in 2018.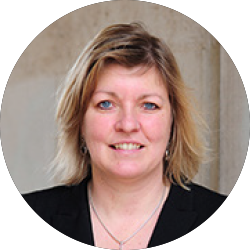 Margaret Monckton
Margaret is a qualified chartered accountant with a breadth of experience across the private sector (at PKF and The Boots Company) and the public sector (the National College for School Leadership, Nottinghamshire Police and Staffordshire University).
Margaret has led teams across all resource areas and has particular experience in business change, collaboration and corporate planning. Margaret was appointed to the Board of Office for Students Audit and Risk Committee in June 2018.
Margaret is currently CFO of The University of Nottingham and heads up the Financial and Business Services Team, which includes Financial Management, Financial Operations, Information Services, Internal Audit Service, Procurement and Research and Innovation. As a member of the university's executive Margaret contributes to the corporate and strategic leadership of the University as well as taking the lead on the financial management and sustainability of the University. Margaret also leads on delivering the infrastructure that will realise the digital and research strategies across the University.
In addition Margaret also brings to her role a trustee experience in business change, collaboration and corporate planning.
Margaret is currently Vice-Chair of the Trust and Chair of Audit Committee.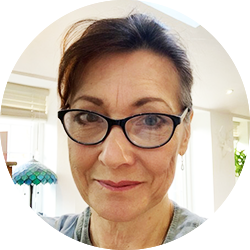 Karen Riley
Karen has extensive experience as a senior leader in the public and private sector. Having begun her career in a number of fast-moving business to business sectors, she became a director of a growing private business in Derby until the birth of her son in 1995.
After a short career break, she returned to work as a Business Adviser working with high potential SME business owners helping them to optimise their plans for growth. Her career in the post-16 skills sector began with the post of Regional Director for Ufi learndirect – the government's flagship online learning platform – and then joined the Learning and Skills Council as Policy Director in 2007.
Karen has served in a number of senior civil service roles, notably as the Territorial Director for Further Education provision with the Education and Skills Funding Agency (part of the Department for Education) and currently as the national policy lead for Quality in Apprenticeships. She has a thorough knowledge of the education sector and its actors, and extensive experience of leading diverse and dispersed teams. Her time with the ESFA has included supporting a considerable number of colleges in difficulty and facing the need for change, whether it be structural, financial or cultural.
Born and brought up in Nottinghamshire, Karen now lives just outside Melton Mowbray with her husband, daughter and four dogs. Both her children have thoroughly enjoyed their time at Melton Vale Sixth Form College (a Nova Education Trust college) studying A-Levels. Her youngest daughter is currently studying in Year 12 and her son is thriving in his career as a chef in Nottingham.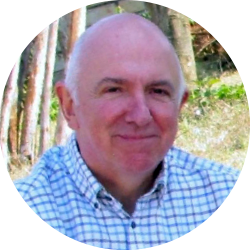 Adrian Stephenson
Adrian has had a career in education with 20 years as a secondary Head Teacher in Leicestershire. Since retirement, he has worked as an education consultant focused on providing support to Leicestershire Secondary Education and Inclusion Partnership. These bring schools in the county together into collaborative partnerships to meet the needs of children and young people who are at risk if exclusion. He also serves as Member of another education trust, Governor of a secondary school (external to NET) and is the member of a Management Committee of a Primary PRU.
Adrian brings the following skills and experience to the NET Board: education leadership and management of change, broad experience of school governance, knowledge of SEN and the application of the Code of Practice in schools and LAs, and of the range of successful approaches used to support vulnerable children and young people in schools. He continues to work directly with young people.
Adrian is currently Chair of Education Committee.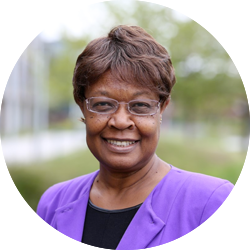 Juliet Thondhlana
Juliet is Professor of International Education and Development in the School of Education at the University of Nottingham. She has vast experience and expertise in teaching and researching the intersection of education, migration, gender, language, disability, and inclusivity in the pursuit of quality education.
Juliet has conducted research on the integration of refugee children, including refugee children with special needs, in education in the UK with a special focus on schools in Nottingham City. She believes that in the context of increased cultural diversity in classrooms, quality education means adopting a clear inclusivity policy to ensure a balanced educational experience for all learners.
Juliet's work highlights the critical need for strong partnerships between the wider education/policy context, the school and home/community environments.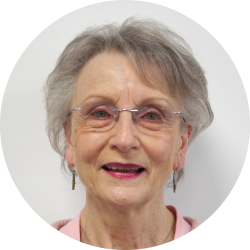 Janice White
On graduating from London University: Bedford College, Janice worked for several years in a managerial position for Marks and Spencer across a number of UK stores.
Janice has been an active and enthusiastic community volunteer for a great number of years supporting a wide variety of organisations which includes serving as a governor of Toot Hill School for over 34 years.
In addition to being a trustee, Janice provides volunteer support to Year 12 pupils at NUAST helping them to achieve LCM Grade 4 Oral Communications as part of their enrichment programme.
Members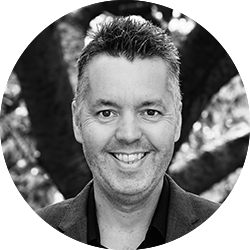 Gavin Brown
Gavin has worked at a senior level in higher education for almost 25 years and has a proven track record of delivering financial success.
Gavin is currently CEO of The Leicester Services Partnership Ltd, a subsidiary of the University of Leicester. Gavin is a member of the University Sustainability Board and The University Caterers Organisation (TUCO) Finance and Audit Committee. These positions see Gavin working closely with students, academics and professional services to form new and innovative thinking and practices to influence and drive improvements. This innovative work within the local community included developing a local supply chain with a neighbouring farm for 'Super Fresh Milk' which resulted in the team winning the BBC Future Food Awards and developing a national Fair-Trade milk purchasing framework.
Gavin has represented higher education and business on oversees trade visits to China, Europe, the US and Colombia, including a farm to cup research project working with coffee farmers in Colombia.
Gavin's work has received national recognition including features on BBC Countryfile, Radio 4 and the Financial Times. Having delivered numerous successful new business operations including research, design concept, project management and mobilisation, Gavin has stimulated market opportunities including a recently launched award winning 'student hotel' — a first in the UK.
Outside of work, Gavin enjoys spending time with his family in Nottinghamshire, swimming, photography, cooking and travel.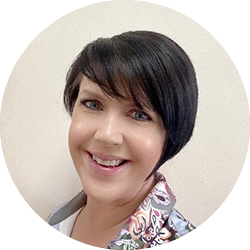 Nicola Morrison
Nicola currently works within the further education sector as a Director of Human Resources and Organisational Development and has held a successful and wide-ranging job profile across the commercial, not-for-profit and healthcare sectors. Nicola has over 20 years experience of working as an HR professional and has a significant track record of introducing strategic and operational change within complex and multi-disciplined environments in order to achieve business resilience, efficiency and continuous improvement. Over the past two years, Nicola has also developed her professional portfolio to include Marketing and Public Relations.
Nicola is a fellow member of the Chartered Institute of Personnel and Development and regularly provides support to other professionals through teaching programmes and coaching. Nicola's specialist areas of interest include employment law, cultural and behavioural change, equality, diversity and inclusion and workforce wellbeing.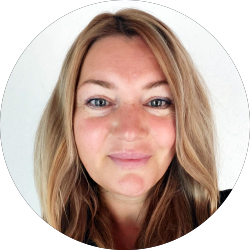 Nichole Munro
Nichole is an experienced Principal and COO, who has worked internationally as a Senior Education Consultant. Nichole joined Ofsted as an Inspector of Learning and Skills in 2010 for four years, and was also a Senior Lecturer in Initial Teacher Education at Edge Hill University. Over the last five years, Nichole has founded six educational start-ups to date across the Middle East, from International British Schools to MENA University Technical Colleges. Nichole designs bespoke improvement frameworks to raise standards and target problem areas within educational contexts. Nichole advises on strategic planning, school improvement and technical and vocational education and training.
Nichole brings the following skills and experience to the NET Board: change Management; Teacher Education; Quality Assurance and Improvement; Strategic Leadership; Leadership Development; Technical and Vocational Education and Training; International Education; Post-16 Training and Development; T- Levels; Female Education.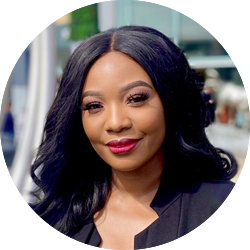 Nicolle Ndiweni
Nicolle is a Zimbabwean-born UK-based politician, who brings years of experience in both the public and private sector from roles in business development and local government.
Nicolle is currently a Business Expansion Specialist at Invest in Nottingham working with a range of companies from small high-growth SMEs to global businesses who are looking at investment opportunities, relocation and support in navigating and accelerating their expansion plans.
Nicolle lives in Derby but moved to Nottingham 20 years ago and has a bachelor's degree in Criminology and International Relations from the University of Lincoln. Whilst at university, she was elected president of the Afro-Caribbean Society and was an active campaigner. From the campus to the council, in 2015 she was the first black woman to be elected at Ashfield District Council and is a former District Councillor, Cabinet Member for Safer and Stronger Communities and was an East Midlands European Parliamentary Candidate in 2019.
Nicolle has continued to combine her professional and political experience to help serve her community and put her passion for people and this region into action. She sits on Nottingham's Professional Services Board and Labour's East Midlands Regional Board as the Women's Representative.
She was recently elected to represent the East Midlands on Labour's National Policy Forum to ensure the region's voices are heard and Labour's next Manifesto is inclusive, effective and will have the ability to transform our communities for the better.
As a new member at Nova Education Trust, Nicolle looks forward to working with colleagues to support the organisation and ultimately positively impact the lives of the young people we engage and educate.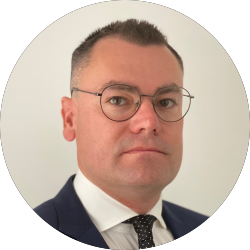 Jonathan Sims
Jonathan has 25 years of experience in the construction, engineering and energy sectors. Jonathan originally qualified as a development surveyor and brings significant knowledge of asset management, land acquisition and commercial property development. Jonathan has worked for two of the largest privately-owned construction and engineering groups in Europe, in varied roles from strategic business projects, human resources, procurement and business transformation. Currently, Jonathan works as the CPO for the French company ENGIE/EQUANS where he manages an annual spend of £1.2bn on goods and services with a team of 65. In this capacity, he holds expert knowledge in risk management, people development, zero carbon solutions, due diligence and responsible business practices.
Jonathan has a strong connection with academia and holds four university degrees, including an MBA and a Doctorate in Business Administration (DBA). Jonathan is very well versed in delivering cultural change programmes and managing transformations within organisations. Jonathan has been an external advising practitioner to Nottingham Business School for the past nine years. Jonathan is also a guest lecturer at Durham Business School on the executive MBA and DBA programmes.
Local Governing Body Chairs
Birklands Primary School: Mr Andrew Street (Acting)
Firbeck Academy: Mr S Crawford
Kirk Hallam Community Academy: Ms M Lawson
Meden School: Mr C Callaghan
Melton Vale Sixth Form College: Mr J Walker
Newark Academy: Elaine Rossall
Nottingham Free School: Chair of Governors - Dr Sally Coulton
NUAST: Mr John Saunders
NUSA: Mr Michael Sanderson
Robert Miles Infant School: Mr Kausor Amin-Ali
The Garibaldi School: Mrs Cate Hunt
The Suthers School: Mrs C Kavanaugh
Toot Hill School: Dr Simon Paine
Victoria Primary School: Mrs Sarah-Jane Latus
Westdale Junior School: Mrs A Yates